Grants and Crowdfunding
Coronasurveys is a collaborative effort between individuals and research institutions (you can read about the team here) who operate on a purely voluntary basis for the work done.
The project requires funding to:
Maintain the servers, the surveys, and the website,
Promote the surveys based on indirect reporting,
Collect responses from participants via paid services.
Analyze the data, devise new algorithms, and program them.
Publish the scientific results achieved.
This funding has been obtained until now via research grants and crowdfunding.
We are gratefully accepting donations to continue the work we are doing. In particular, we will be using the funds received to collect more data about the prevalence of COVID-19 in different countries with our own surveys based on indirect reporting (the Network Scale-up Method). You can follow the results and estimates we are obtaining on the Global Estimates page and in the project GitHub.
The list of grants, patrons, and donors is shown and regularly updated here.
Research Grants
Funded partially by the Comunidad de Madrid and IMDEA Networks Institute, under the CoronaSurveys-CM grant.
Funded partially by the Regional Government of Madrid and the European Union through the European Regional Development Fund (ERDF) as part of the response from the European Union to the COVID-19 pandemic in the context of REACT-COMODIN-CM-23459 research project.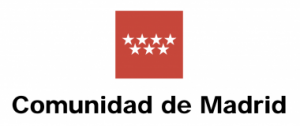 Donors
Daniel Álvarez Wise
Venkatesh Krishnamoorthy
Antonio Fernandez Anta
Antonio Ortega
Ángel Álvarez Rodríguez
Li Yu
Paolo Casari
Maria Isabel Vasco
Julian Roberts
Backers
These are backers of the 2021 Experiment campaign "An innovative approach to fighting the COVID-19 pandemic in low and middle-income countries":
María Jesús Fernández Anta, Pierre Massat, Venkatesh Krishnamoorthy, Ellen Travers, Estrella Rausell, Isabel Fernández Anta, Maite Fernandez, Federico Pablo Martí, Isabel Munoz, Jorge Ramon Munoz, Jose M Pardo, Leandro Cañibano, Paul Baier, Paul Patras, Angeliki Gazi, Antonio Cabrales, Davide Frey, Ernesto Jiménez, Yago Lizarribar, Clare Deane, Jaya Prakash Champati, Paolo Casari, Pedro Fernández Anta, Raúl Moreno Izquierdo, Adam Harrison, Miguel Odriozola, Adam Barkman, Chryssis Georgiou, Ednaldo José Ferreira, Jesús Rufino, Manuel Bollaín, Oluwasegun Ojo, Susan Roberts, Amy Collette, Neftali Gonzalez, WEEMING